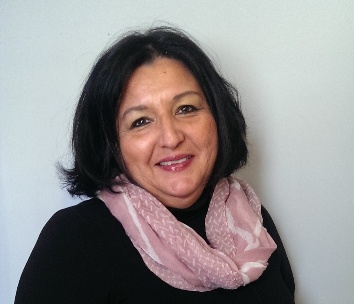 As Executive Director for Westside Housing Organization, Gloria oversees the overall operations and financial reporting for the organization. Gloria has a commitment to serve the Neighborhoods on the Westside, Midtown and Historic NE all in Kansas City, MO. In December 2012, Westside Housing became a Neighbor works Organization with the "Green Designation" award. This honor is given to Neighbor Works Organizations with strong commitments to sustainability.
Gloria was born in Kansas City, MO and received her BS from Park College in Accounting. She also has a MBA from Keller Graduate School. Ms. Fisher serves the community as a Landmark Education Leader, Avanzando mentor, and Community Leader at Christ Community Church. Gloria also serves as a Commissioner for the Mayor's Energy Task Force, Street Car Task Force and Jackson County Combat Commissioner.
Previously Gloria served as Jackson County's Director of Finance and Purchasing from 2003 – 2007, and has worked in the area of Finance for over 30 years. At Jackson County Ms. Fisher was part of the environmental task force to increase energy efficiency for all Jackson County Departments. Ms. Fisher held her Real Estate License for MO/ KS while working for Sprint and was instrumental in the Campus Headquarter build out in Leawood.