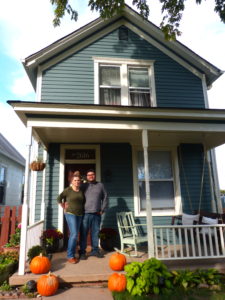 We believe that everyone should have housing with dignity. And that people achieve their dreams for good health, a quality education, and financial well-being, when they have a safe affordable home.
When you make your end-of-year gift to Westside Housing, you STABILIZE Kansas City neighborhoods; BUILD equity in health, housing, and energy efficiency; and help families STAY in the homes and communities they love. When you give to Westside Housing, you join us in making houses HOME.
$1000
$500
$250
$100
$50
$25
OTHER
Yes, I would like to give monthly to Westside Housing!
Visit the Westside Housing Organization Paypal Donation page to make a donation in any amount today!
Make an Impact
Your tax deductible gift enables 60 seniors and 60 families to live in affordable homes in the neighborhood of their choice. You also drive the preservation and rehabilitation of more than 75 aging Kansas City homes for low-income families, including award-winning, top-down renovations that feature energy-efficiency and healthy housing standards.
Contribute to Westside Housing Organization through your time and talent. Volunteerism information here.
For a personal visit, letter of intent, or more information, please email or call our Resource Development Coordinator, Warren Adams-Leavitt at wadamsleavitt@westsidehousing.org or 816-421-8048.
Westside Housing Organization is a 501(c)3 not-for-profit. All charitable donations are tax deductible to the fullest extent allowable by law.
Giving Monthly
Click here to learn more about joining a special group of supporters– our Monthly Sustainers!