Quality, Affordable Housing in Kansas City's Historic Westside
Applying for an apartment couldn't be easier! We have everything from studios to 3-bedroom townhomes.
Income- or age-restricted units are marked as such. These units go fast, so if you're thinking of moving, apply now!
Smoke-free housing available at Westside Apartments, Jefferson Place Apartments, Signal Hill Townhomes, Westside Duplex, UCM Apartments, and Chavez Duplex/Fourplex.
Access the rental application in English, here.
Acceda a la aplicación para rentar en Espanol, aqui.
Access the Posada Del Sol rental application, here.
Acceda a la aplicación para rentar de Posada del sol en Espanol, aqui.
For additional information, please contact Westside Housing Assets Manager Maria Escudero at mescudero@westsidehousing.org.
---
3 unit(s) Available
1 Bed / 1 Bath
HUD Subsidized
On-Site Laundry
Manager Lives On Site
Large Atrium Lobby
AGE-RESTRICTED | RENT DETERMINED BY INCOME
---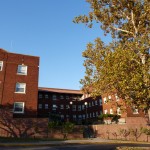 (2) Small studios unit(s) Available
(1) Large studio unit(s) Available
(1) Large bedroom unit(s) Available
from $425 – $495 Per Month
Studio / 1 Bath or 1 Bed / 1 Bath
Small Studio     $425.00
Large Studio      $450.00
Small bedroom  $485.00
Large bedroom  $520.00
Off-Street Parking
On-site Laundry
Water, Sewer, Trash Included
INCOME-RESTRICTED
---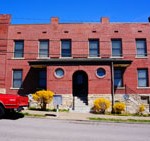 1 Unit(s) Available
from $585 per Month
2 Bed / 1 Bath
Easy Highway Access
On-site Laundry
Includes Water, Sewage, Trash
INCOME-RESTRICTED
---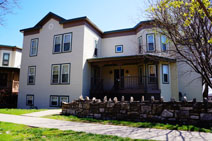 No Unit(s) Available
from $600-$720 per Month
2-3 Bed / 1 Bath
On-Site Laundry
Playground & Picnic Area
Includes Water, Sewage, Trash
INCOME-RESTRICTED
---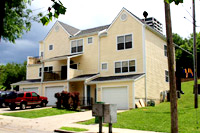 No Unit(s) Available
from $740-$825 per Month
2-3 Bed / 1 Bath
One-car Attached Garage
Laundry Hook-ups
New on-site playground
Includes Water, Sewer, and Trash
INCOME-RESTRICTED
---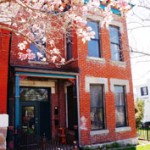 No Unit(s) Available
from $685 per Month
2 Bed / 1 Bath
Quiet Street
Easy Highway Access
Includes Water, Sewer, and Trash
INCOME-RESTRICTED
---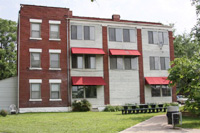 No Unit(s) Available
from $520-$700 per Month
2-3 Bed / 1 Bath
Near Community Center
Near Library
Includes Water, Sewer, and Trash
NO INCOME-RESTRICTIONS
---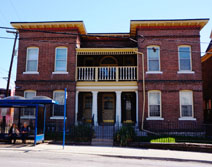 2 Unit(s) Available
from $605-$830 per Month
2 Bed / 1 Bath
Cesar Chavez & Summit St.
Includes Water, Sewer, and Trash
NO INCOME RESTRICTIONS