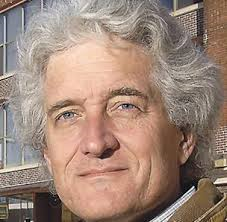 Dana Gibson has since 1984 focused his efforts on the restoration and creative redevelopment of downtown Kansas City, its buildings and most importantly, its neighborhoods.
Through the development entity, Mallin/Gibson Family L.P., of which Dana is managing partner, Dana and Mel Mallin created and operated loft apartments, condominiums, gallery, studio, office and retail spaces in the River Market and Historic Garment District communities of Kansas City. The company is proud to make creative community development its mission.
Dana has served as consultant for the redevelopment of historic buildings and neighborhoods in all parts of the Kansas City region and further assisted creative redevelopment planning and development in nine states and numerous cities and towns throughout the country.
Previously, or is currently serving as board president, for the River Market Community Association, the River Market Community Improvement District, the Westside Housing Organization, and Hyman Brand Hebrew Academy. Dana is the immediate past Chair of the Downtown Council Housing Task Force.
By appointment of Mayor James, Dana serves as the board chairman of the Port Authority of Kansas City and also serves on the Kansas City Parking and Transportation Commission and the City Market Oversight Committee.