Earlier this year, Jose Miranda, a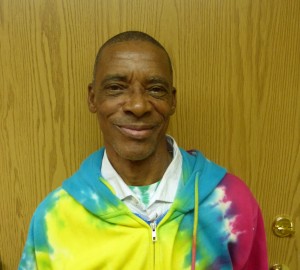 retired senior, found himself at the Kansas City Rescue Mission in need of a place to call home. The helpful staff there directed him to the Posada Del Sol Senior Community, an affordable rental community managed by Westside Housing Organization. The property is located near 17th and Summit in the Westside neighborhood. The move to Posada couldn't have been better for Jose. Most importantly, the community serves low-income people with affordable rental rates that are calculated based on income. His new home was not only in a safe, walkable neighborhood, it also met his budget.
What Jose likes most about Posada is the opportunity to socialize with the other seniors who live there. He often spends time chatting with residents or watching television in the large community lobby shared by all. It's no wonder he's made so many friends at Posada, he enjoys sewing and has made curtains and tablecloths for his new friends there. He's also been known to provide tailor work for his fellow residents, hemming paints or making alterations upon request.
Jose also enjoys the proximity of shops and restaurants which are just steps from his home.