We believe that connected neighborhoods are strong neighborhoods!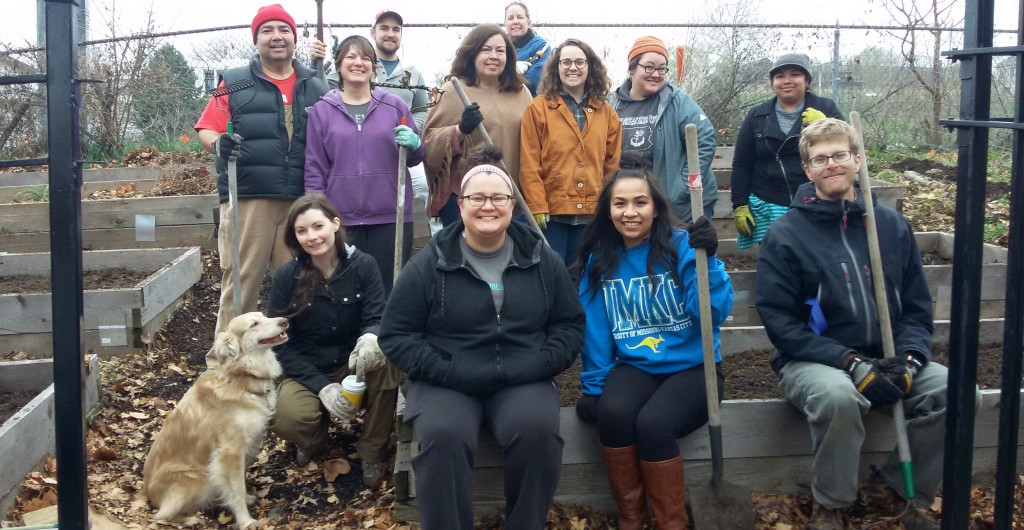 Community Building and Engagement at Westside Housing Organization comprises of  three programs:
Resident Services coordinates resources, information-sharing and fellowship events for residents of our properties
Community Engagement supports neighborhood groups, collaborating with and advocating for our neighbors in our service areas.
Volunteer Management coordinates residents, individuals, students and and corporate groups in a variety of service projects, activities and lending support to our small but dedicated staff.
Westside Housing Organization solicits community input and feedback for all of its projects and programs, while placing equal emphasis on supporting neighborhood events and tackling community issues.
Volunteers Wanted!
We are thrilled when when individuals and groups come alongside in the the work we do to engage Kansas City neighborhoods:
If you have professional knowledge and skills to offer, we may arrange educational sessions with residents on topics such as estate planning, tax preparation, health tips or parenting.
If you have administrative skills to offer, we can work with you to identify a special project or event where you can support our small, but dedicated staff.
Skills in graphic arts and grant writing are welcome.
Gardening skills and interest are always appreciated to support our urban greenspaces and community gardens.
Corporate Volunteer Teams
Corporate volunteer teams have worked with Westside Housing Organization over the years on neighborhood clean-ups, painting projects, landscaping design and installation and building new playgrounds and picnic areas. If your group has a volunteer day, we'd be pleased to help identify a project that would meet your goals while helping us better serve our residents.
Get Involved! 
Contact Westside Housing's Community Building and Engagement Manager, Jennifer L'heureux. Email: jl'heureux@westsidehousing.org | Phone: 826-406-2281
Click Here to see a short video featuring our Christ Community Church-Downtown Volunteers in support our Giving Tuesday 2017 campaign to raise Emergency Home Repair Funds.
 
Events Calendar