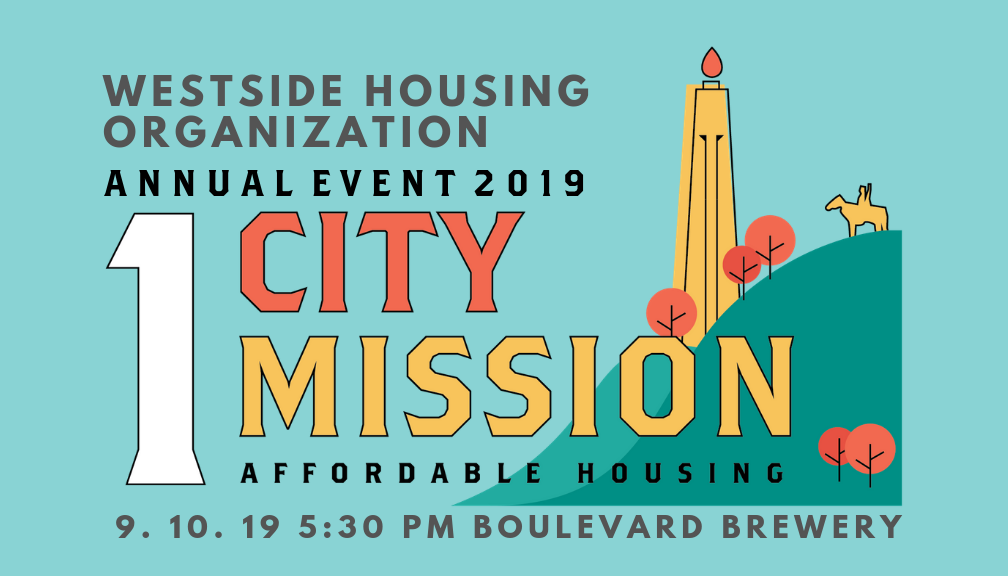 Westside Housing is celebrating a year of expansion and unity at our Annual Fundraising Event on September 10 at the Boulevard Brewery.
This past year in the midst of the affordable housing crisis, we have broadened our reach and met the needs of the greater Kansas City area.
We have broken ground on our low-income housing development in Northeastern Kansas City.
We are expanding the work of the Minor Home Repair program across the metro.
We are lowering energy costs by placing solar panels on 3 managed properties.
Join us for an evening to celebrate and support the work Westside Housing is doing to build strong and sustainable communities!
The Annual Fundraising Event will consist of:
A cocktail hour of Latin Jazz, Boulevard beers, and delicious Hispanic cuisine
The presentation of awards to remarkable individuals working in the community
A live auction with items including a vaction to Mexico!
Tickets: $55
We encourage you to purchase tickets and auction items in advance or at the door by cash or check to reduce transactional costs.
Please make checks payable to:
Westside Housing Organization
919 W 24th St
Kansas City, MO 64108
Sponsorships opportunities are still available! Please contact Jaimee at jsimwinga@westsidehousing.org or 620-330-7752 to learn more.